Great Victory Day has celebrated in Bandarban through
various programs with due dignity. As soon as the sunshine, the great martyrs of the liberation war were honored with flowers at the memorial.
Then at 8 am a salute was held on the occasion of the Great Victory Day at the Bandarban. Ananya Kallyan Sangathon (AKS) family members have participated in the celebration.

Forty-nine years ago on December 16, 1971, Bangladesh was liberated under the leadership of Father of the Nation Bangabandhu Sheikh Mujibur Rahman, and after the sacrifice of the lives of three million people.
On this day, the Pakistan Army surrendered to the allied forces of Bangladesh and India in the capital's Suhrawardy Udyan after the nine-month war.
There were restrictions on public gatherings due to the pandemic, but the virus scare could not dampen the spirit as hundreds of people, irrespective of age and gender, gathered at memorials across the country.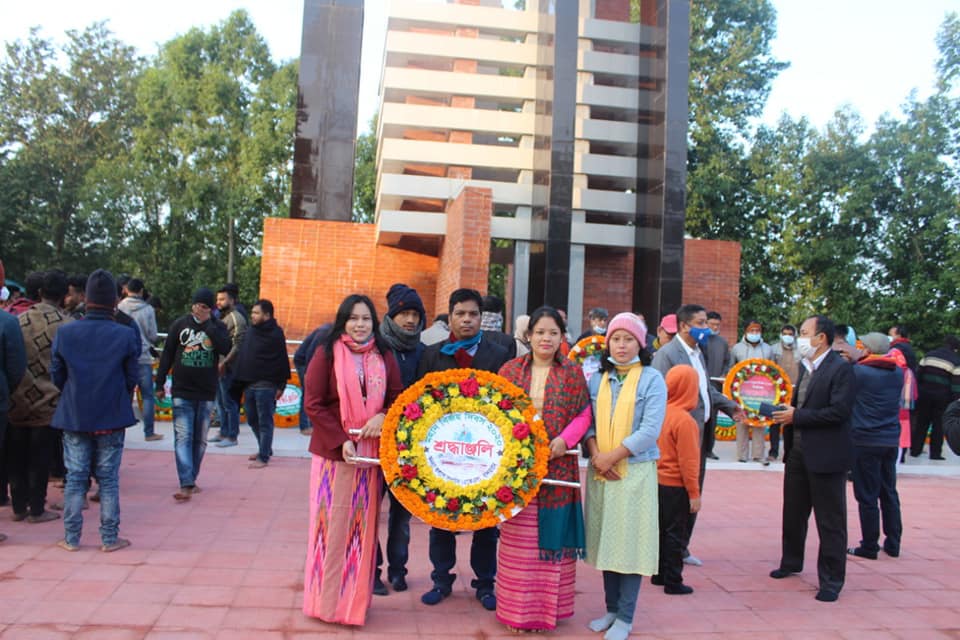 Deputy Commissioner's Office with the participation of a well-equipped team of the limited police force. Deputy Commissioner Mohammad Daudul Islam took a salute on the occasion of Great Victory Day. Also present was Superintendent of Police Jerin Akhtar.
The guests took part in hoisting the national flag, flying balloons, and papaya, and performing the national anthem.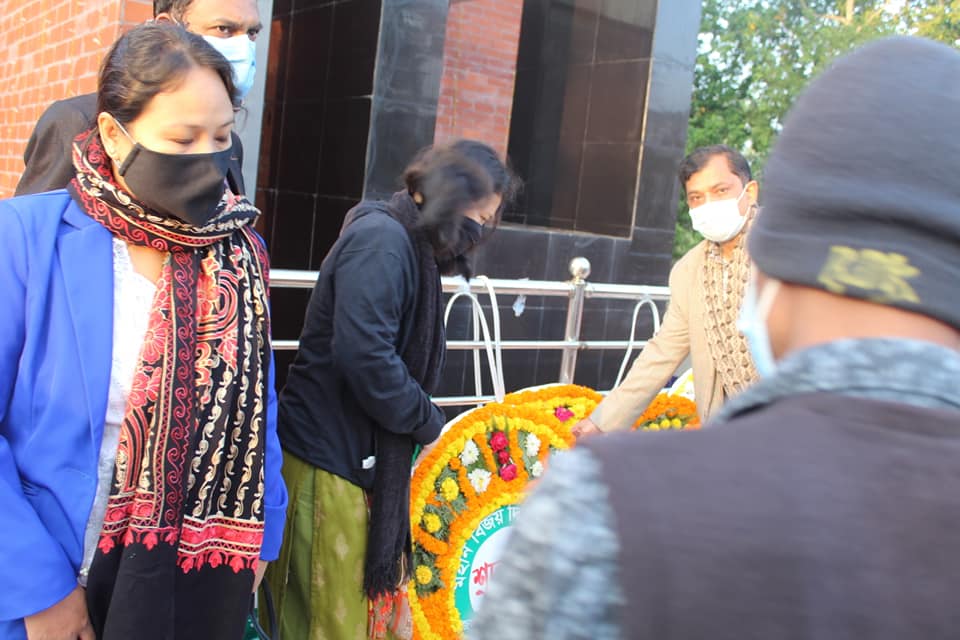 Additional Deputy Commissioner Md. Shafiul Alam, Md. Lutfar Rahman, Additional Superintendent of Police Md. Abdul Quddush,
Reza Sarwar and other senior government and non-government officials participated in the celebration of the Great Victory Day.
Apart from this, the administration is observing the day through various programs including various cultural competitions, composition
competitions, painting, and patriotic songs based on the virtual liberation war.